OUR HAPPY CLIENTS
Yusef K
Jessica T
Brooke R
Brea E.
Carrolyn S
Isabela A
Blanca J
Alexandra D
William G
Laura D.
Debra B.
Yvonne G.
Gorbatcheve P.
Elizabet D.
Pedro L.
Marcus S.
Donna J.
Lisa R.
Briana S.
Nedra J.
Matias A.
Albert B.
Donald M.
Kianna G.
Ashley T.
Ismalie B.
Lance B.
Celes M.
Angela, Willie, Thomas T.
Doris D.
Calvin K.
Alain C.
Winston H.
Brianna T.
Joshua W.
Bharati B.
Azucena Y.
Jimi & Mark H.
Christopher M.
Diego M.
Wilder M.
Chenghui S.
Stuart B.
Stefan M.
Maria A.
Sharon A.
Jonathan B.
Danilo M.
Irving R.
Dawn R.
Estrella L.
Holly F.
Eli G.
Domingo B.
Jessica H.
Sharon A.
Christina C.
Michael L.
Julie S.
Jakob M.
Evans J.
Evans J.
Elisa C.
Daniel M.
Gabriela I.
Carlos D.
Gerald P.
Gary M.
Juliana, Maria E.
Gregory G.
Pedro M.
Monique D.
Earl B.
Peter A.
Peter A.
Dominique M.
Alvaro R.
Kimberly L.
Bernard C.
Mark R.
Jeffrey W.
Hassani B.
Kerriann C.
Hislena C.
Luis Z.
Gloria E.
David C.
Susan R.
Irma R.
Elizabeth R.
Jourselyne S.
Peter A.
Frank & Elizabeth R.
Felicia H.
Rachel D.
Mullaly.
Marshadeen G.
Sonny C.
Lance S.
Hasten R.
Carlos M.
Hasten R.
Ebony L.
Joe T.
Gus M.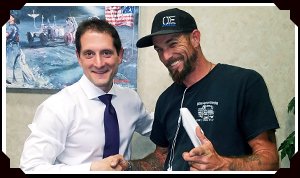 Jason C.
Devon F.
Johnny S.
Lydia S.
Timothy E.
Fabiana G.
Erik M.
Devon M.
Peter F.
Tina H.
Lourdes O.
Lourdes O.
Linda D.
Kalyn W
Mary Ann R.
Quiana B.
Lisa W.
Nicole B.
Jodi B.
James D.
Jeremiah M.
Merlyn R.
Clarence O.
Jorge A.
Yvette A.
Nelson R.
Jamie S.
Raymond R.
Kalyn W.
Gustavo H.
Jonathan P.
Jean S.
Verly L.
Gabrielle B.
Sheneen W.
Olga T.
John H.
Tanya D.
Steeve S.
Marcus A.
Hector P.
Ona P.
Micheal H.
Susan H.
John L.
Janet J.
Mark G.
Tiffany L.
Roselba M.
Kiana C.
Christiun U.
Vivian P.
Eric C.
Natividad S.
Marquale T.
Sylvia G.
Sung J.
Ashley M.
Andreas A.
Patricia M.
I feel fortunate to have Brian and Jenny on my side during this process. I'm really happy with the outcome of my case and will be referring friends to Brian whenever a similar situation arises. Palm Beach could use more lawyers like Brian!
Miguel C.
West Palm Beach,
My experience with the Law Offices of Brian D. Guralnick has been amazing. I was treated with the utmost professionalism. Everyone at this firm has treated me life family. I would highly recommend the Law Offices of Brian D. Guralnick to anyone who may need legal assistance in personal injury matters.
Ramona D.
Wellington,
The Law Offices of Brian D. Guralnick have absolutely, 100% exceeded my expectations. They are more than a law office.
Anna S.
Boca Raton,
The Law Offices of Brian D. Guralnick it was definitely a pleasure doing with you. Having Mr. Guralnick as my lawyer was one of the best decisions I could ever make. I will be recommending him to everyone I come in with. He was not only a lawyer representing me but he also became a friend. Thank you Brian for your continuous hard work and dedication. You surely made me a very happy client.
Terry T.
Boca Raton,
From day one, atty Brian & his were very attentive, responsive & helpful. That made their clients (myself included) well informed of the case with very positive and honest analysis & advice. To summarize, I would recommend them to anyone who doesn't know what to do after an auto accident. They are great, superb.
Efren R.
Greenacres,
My husband and I are very pleased with everyone and everything at the Law Offices of Brian D. Guralnick. Mr. Guralnick and everyone in the office were very pleasant and explained everything throughout the process. We will definitely recommend others to this office. Thank you.
Erlante E.
Lake Worth,
I'm so pleased with the service of the Guralnick family. They have helped me so much with my issues. I am really at a loss for words, but most of all I thank God.
Latoya J.
Pahokee,
I'm honored to recommend Mr. Brian D. Guralnick to my family and friends in case of that they may have. He is the best, and will fight for you. Jenny also works really hard to make one happy.
Winsome H.
Greenacres,
I'm extremely happy with the service. The were helpful and nice. Jenny was great – she made sure to follow up with me and keep me in the loop of the process. I would definitely recommend Brian Guralnick.
Carmen R.
Boynton Beach,
Brian and Fatima were amazing, caring, and efficient through this very challenging time. They communicated well and made sure I understood every process. I would highly recommend their firm to anyone who is in an accident. Thank you!
Cristina B.
Royal Palm Beach,